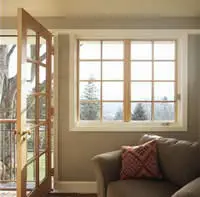 So you want to sell your house. You will need to make your home more appealing than others on the market. Staging will accomplish this goal. Staging your home will result in a faster sale and result in a sale for more money. Before you stage your home you need to know a few things about staging.
First,
Staging IS NOT DECORATING
Staging is in fact the opposite of Decorating. When an interior designer comes to your home they are personalizing the space for you. They are designing an interior specific to the inhabitants. Staging is a process where the idea is to edit the interior and showcase the house. This is different than decorating because many of the items in your home will be removed. Paint colors will be simplified, furniture and accessories removed etc. so that the home will have the broadest appeal possible.
Second,
The way you live in your home and the way you sell your house are 2 different things.
In our day to day lives we leave many things out for easy access, we don't always replace burnt light bulbs and use all the lights in the house. The mail is left on the counter, medications in the bathroom. etc. When it is time to show your home to potential buyers, it is also time to put all these things away. Clear the kitchen counters. Put the toaster and the coffee maker in the cabinet. Take care of maintenance issues. You will want to do this because buyers have (as is the case with most people) difficulty envisioning the potential that a home has. If they are distracted by your belongings they will have a hard time imagining living in the house with their things. The better your house shows the faster it will sell.
Third,
Now is not the time to stop spending money on your house.
Many people think they are putting their house for sale and are therefore are not going to put another dollar into it. When you are staging your home for sale you are investing in your biggest asset and earning back your equity. If for instance you spend money to buy new kitchen appliances for hundreds of dollars and sell your home for thousands of dollars more you can see that it is worth it.
RODERICK'S TIP! – If your kitchen or Master Bath are in need of remodel. Consider doing the remodel. Potential Buyers often reject a house if they know they will have to spend money on big ticket remodel projects. Ask your Realtor, they will likely tell you that you will recover or actually make profit on this type of remodel.
Now you are ready to stage.
Help the buyer to see the " house" not "your stuff" Remember we are helping a buyer to see a blank slate where they can imagine themselves living. So you will need to …Clean everything , Eliminate clutter and start packing.
Clean your house.
Ever walk into a home and notice the dirty carpet or cleanliness of the kitchen? It's often a clue to the cleanliness and maintenance of the entire house. Clean houses are more appealing. They look better and buyer will assume that your house is well cared for.
Clean everything but don't forget…
The inside and outside of your tub.
Baseboards
Floors
Ceiling fan blades
Windows
Doorknobs
Thoroughly clean the kitchen including the hood above the stove and the oven
Cobwebs in the corners of walls
RODERICK'S TIP ! – Pay special attention to anything someone might touch. Nothing is worse than a sticky doorknob or filthy light switch.
Outside
Paint your front door
Power wash the house, the walkway to your house and the driveway
Trim trees, add flowers.
Repair fences
Fix sprinklers
Reseed your lawn
Smell
You may have become accustomed to the smells in your home so have a good friend come over and give you honest input about what people can smell when they come into your house. If you have pets, mold, old carpeting, have a smoker in your house or enjoy cooking pungent foods these smells must be eliminated. It is best to find the source of the smells and permanently eliminate it rather than trying to disguise the smell.
RODERICK'S TIP! – When staging your home, put an air freshener near the front door so potential buyers have a good first impression.
Fireplace
Clean out ashes from the fireplace and close the screen during showings. Spray paint the screen if it is rusted. Paint the inside of the fireplace with Black spray paint. (high heat or bbq spray paint)
Flooring
I suggest replacing worn or dirty flooring rather than trying to clean it. Pick a neutral color carpet such as a light sand color. The more light that can bounce around the interior the bigger the house will feel
Walls
Put a fresh coat of paint on the all the interior walls. Use the same color for all the walls in all the rooms. Use a light color like "Swiss coffee"
Eliminating Clutter
Inside Clutter
Spaces seem to have their own energy. A buyer will stand at an entryway and feel the energy of a room. They won't want to go into a room with too much clutter because the energy is scattered.
Here is the time to make an important distinction between decorating and staging. If I were designing your home, prized collections, books etc. would be used in the interior design as they help your home to have "soul"
We want the potential buyer to be able to picture adding "their" character to the home. So in staging we will eliminate pictures of your family, small accessories, to many pictures on the walls, area rugs and many of your pieces of furniture.
RODERICK's TIP!  – If you are having trouble deciding if a particular object or piece of furniture should be eliminated, the answer is eliminate it. Less is usually better.
Clothes and shoes
Pack away anything you will not wear in the next few months. Freeing up space in closets and on floors is important
Too much furniture
Most people have too much furniture. This is fine for living but not for selling. While staging, remove a few of the biggest pieces of furniture from your home.
Chairs- Dining rooms usually have too many chairs. Also take the leaf out of you table to make it smaller.
See if you can eliminate chairs from every room it will open up much space.
Accent tables, book shelves, clocks, area rugs, chests can all be packed away and removed from the home.
Toy boxes, Wall units, Curio and China cabinets
Kitchen
Reduce the number of appliances, trivets etc.  on the kitchen counter
Outside clutter
Eliminate many pieces of outdoor furniture, especially anything that is dirty or in disrepair.
Plants from patios and decks
Dead plants in the landscape
Rusted Bbq equipment
Tools like shovels, buckets, watering cans etc.
RODERICK'S TIP!  – Remember you are setting a stage, you are arranging your home for maximum affect. So outside, make comfortable seat in a shady place. Place a book with a bookmark on a table bedside it. Potential buyers will see this and automatically picture themselves there. You win the battle to sell your home when the potential buyer starts to imagine themselves in your house.
Start packing before you list your house for sale and Where do I put all my stuff?
You are moving anyway so why not start  to pack the items that make clutter.
Where will i put all my stuff now that it is out of the house? Give it away (most of the items you have, were bought for this house. Those possessions never really seem to fit or harmonize correctly in another house. So donate it and start over in your new home.
Rent a storage unit or a pod.
Have garage sale.
Give it to charity (get receipts so you can write the contributions off on your taxes)
Stack neatly in the garage
Throw it away
RODERICKS TIP!  – Most people who put things in a storage unit never take them out. So consider that this is an expense you may not want.
De personalize
Remove all the pictures of your family from walls and tables, small accessories, collections, books, and plants. Papers, mail and magazines in your home office and kitchen counter
Conclusion
These tips will get you well on your way to staging your home and selling your home successfully. Don't feel like the job is to big. Most of these are things you will have to do when you sell your home anyway. You have just made moving a little easier!
Now, when you move into your new home you will again be able to fill your home with the things that make it personal. You might consider the help of an interior designer before you move in. An interior designer will be able to help you find the best places for your furniture and help you to make your new house into your "home"!
RODERICK's TIP! – When you are "showing the house" Air out the house by opening windows a couple hours before people arrive, turn on some low volume music, turn on all the house lights. Bake cookies so that the house smells like home.