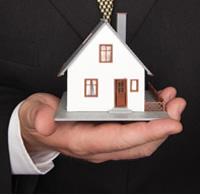 The home prices in Phoenix are steadily increasing. I'm a witness to this first hand. One of the biggest challenges in the Phoenix and surrounding area is the lack of available homes for sell. It's not like it was even just a year ago. With that being said it's not all doom and gloom. What it will require is patience from buyers and realizing that times have changed. According to USA Today "In Phoenix, where prices were up 24% in November from a year earlier, new listings through the first three weeks of January hit their lowest level in 13 years, says Mike Orr, real estate expert at the W.P. Carey School of Business at Arizona State University."
So what does all these mean to those perspective buyers and sellers in the Phoenix market? It means that our housing market is stabilizing and the gluttony of foreclosures we had in the past just are not there. We are progressively working our way to a normal and healthy housing market. It still will take some time but we are on the right track. Interest rates are still at historically low rates. According to Zillow.com the average 30 year fixed mortgage rate is 3.46%. If you can afford to buy a home you may want to consider purchasing soon. Believe me I'm not just preaching to the choir. I personally am looking to buy at least 2 more investment properties in Phoenix because I believe this market is just going to get stronger and stronger. I don't want to miss out on the opportunities I discuss with my clients everyday.
My advise is that if your are on the fence of buying a home, then you might want to work your way to the ladder to get yourself down. Or at least think about it. The worse thing I can imagine is 5 years from now realizing what a golden opportunity was in front of you and you watched it go by. I have had that feeling before and I'm sure you have as well. We all know it's not a good feeling. At the end of the day though you have to listen to your gut and what's best for your personal situation. I'm not here to tell you that home ownership is for everyone. That's just not true and if you read my bio I'm honest. However, if after doing your own independent research, tweeting friends, and face booking you see the opportunity in real estate, then I recommend you call your local Realtor and start asking some questions.
Real estate consultations are always free and you have nothing to loose. Happy house hunting!