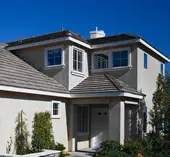 Home sales are slowly climbing back, thanks to investor demand, improving consumer confidence in housing, and the surprising return of former homeowners who once walked away from their commitments. These so-called, "strategic defaulters," some of them investors and some owner-occupants, are coming back to the market, despite damaged credit, and the market seems to be welcoming them back.                                              
A new survey of past clients by youwalkaway.com (a website that assists borrowers in the legal pitfalls of strategic default) found that nearly 80% expressed a desire to buy a home again within the next 12 months. It also cites data by Moody's analytics, showing that the number of eligible home buyers who have had a previous foreclosure will be 1.5 million by the first quarter of 2014.
Crashing home prices and sketchy mortgage products caused millions of Americans to default on their loans and eventually lose their homes. For some, it was a tragic fight to the end to keep their single largest investment; for others it was a conscious decision to walk away from their mortgage commitments, given the real fact that they would likely not see home equity again for many years to come. Some saw this as morally reprehensible, others as a sensible business decision.
While home ownership has fallen dramatically since the recent housing boom, from a high of 69.2% in 2004 to 65.4% at the end of 2012, the desire to own a home is still strong. 70% of Americans surveyed by Trulia.com said that home ownership was still a part of the "American Dream." 65% of those surveyed by Fannie Mae in January of 2013 said that if they had to move, they would buy a home, rather than rent.
Coming back to home ownership may not be as difficult as some think. According to a 2011 study by TransUnion, Consumers who only defaulted on their mortgage during the recent recession were far better risks than those who went delinquent on multiple credit accounts, like credit cards and auto loans. According to that same study, there appears to be a pocket of opportunity among mortgage-only defaulters that is not the result of excess liquidity, but rather the unique circumstances of the recent recession. This new market segment that the recession created is an important one for lenders to understand. They have the potential, today, to be stronger and more reliable customers.
Not surprisingly, given this potential, youwalkaway.com is launching the "AfterForeclosure.com Pass/Fail App," which claims to tell potential borrowers in just one minute if they have a shot at home ownership.
It "is" possible, but mortgage underwriting is far more strict today than during the housing boom, and there are varying waiting periods before former homeowners who went through foreclosure can qualify for a new loan. The FHA (Federal Housing Administration)  requires a 3-year wait, while Fannie Mae and Freddie Mac (which own or guarantee the bulk of the remaining new loan originations) require 2 years after a short sale (if the Buyer will put at least 20% down payment) and 4 years after a foreclosure (if at least 20% down payment)