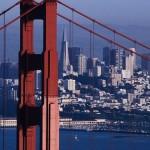 Mortgage rates continue to skirt all-time lows. The 30-year fixed mortgage rate averaged 3.87% for the end of this past week, down from 5% the previous year. That is the lowest in Freddie Mac's survey data, which stretches back to 1971.
For primary residence purchases, the Avg 30-Yr fixed Conforming loan w/0 Pts is at 3.75% and the Avg 30-Yr fixed High Balance Conforming loan w/0 Pts is at 4%.
Turning to the latest Real Estate news, San Francisco Bay Area home sales outpaced listings and inventory went down for the 9th straight month since May/2011.  Residential property inventory continued its steady decline in February and is now down to its lowest levels in over 6 years.  San Francisco Bay Area home sales had risen in January to the highest level for the month of January in five years, boosted by lower prices, ultra-low mortgage rates, a modestly improved economy and a record level of investor purchases  The median price paid for all new and resale houses and condos sold in the Bay Area in January was $326,000. That was down 2.8% from a revised $335,500 in December, and down 3.6% from $338,000 in January 2011. January's median was the lowest since April 2009, when it was $304,000. The median's low point of the current real estate cycle was $290,000 in March 2009. The peak was $665,000 in June/July 2007
It's clear that the "Average" home sale price has edged lower in some areas recently, but that's merely a reflection of the fact that the low-mid price segment of properties are the hot sellers, not of any deterioration of individual property values. January's San Francisco Bay Area median of just $326,000 is a reflection of how skewed the market has become toward distressed, lower-cost properties. The 800K and under market is hot right now as investors gobble up the low end (400K and under) REO's and Short Sales and regular home buyers in the 500-800K mid-range are taking advantage of low interest rates, lower home prices, and a renewed perception of economic and job stability. The higher-end (1M+) sales have slowed in recent months as many struggle to qualify for Jumbo loans and others just sit tight.
Meanwhile, we'll be watching to see how housing prices might be impacted by the government's recently announced efforts to help homeowners refinance, or otherwise avoid foreclosure. The federal-state settlement with 5 major banks reportedly calls for billions to be spent in California to help certain underwater homeowners reduce their principal (through the HARP 2 refinance loan program) and avoid short sale or foreclosure.  What's not clear is the extent to which these efforts will kick in during the first half of 2012, which could alter the course of some who are on the brink of foreclosure right now.
If the most recent San Francisco Bay Area inventory and buying activity trends are any indication, we are in for a better than expected 2012 for San Francisco Bay Area Home value recovery.
George Sudol is the Broker/Owner of Bay Area Realty Services, a successful San Francisco Bay Area residential Real Estate firm. He also owns and operates Bay Area Mortgage Alliance, a California residential mortgage lending brokerage. See more at www.ba-realtyservices.com , Email george@ba-realtyservices.com, or Call 650-242-4079