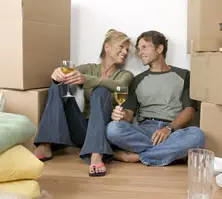 Becoming a first time home buyer can be scary for people because of the unknown. This is why it's very important for first time home buyers to do their research ahead of time.
Thankfully the Internet has made this much easier. Once a new home buyer has done their initial research online the next step would be to speak with a mortgage professional. This is an essential step that many first time home buyers don't even think of. This is important because a lender will be able to discuss the many loan options available, monthly payments, and provide a pre qualification letter stating the loan amount the buyer would qualify for.
Once the pre qualification letter is in hand then the fun part of viewing homes begins. My recommendation would be to decide on a general area first and then discuss with your Realtor the type of home you are looking for. This will make the process much easier and give you and your Realtor a great strategy to find the right home. I have had clients find their perfect home after just one day of viewing homes and some clients need several days. The bottom line is never feel pressured to purchase a home if you don't feel it is the right fit. Every home buying experience is different and no one scenario is the same. When you do find the right home though be prepared to move quickly. In the Phoenix market especially if a home is priced right and shows well it can be sold within just hours from being listed. Again this is why it's important to have already been pre qualified with a lender so you can have your paper work ready to go.
My last thought is that when you are going through this process the best way to avoid stress is to have fun while doing it. Avoid trying to see to many homes in one day. It can be very time consuming and after a few homes they may start to blend together and you can't remember which home you liked the best. If you are going to make a full day of it be sure to stop for lunch and discuss the previous homes you saw and rate them on a scale of 1 to 10. I do this with my clients all the time and it's very helpful and fun at the same time. We laugh about why they rank a certain home lower than others. Buying a home should be one of the most memorable and exciting experiences in a first time home buyers life. You only get to buy your first home once so have fun with it!