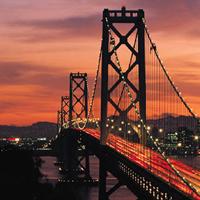 For the 2nd straight month, Bay Area housing inventory increased (for the month of February).
January saw a slight (~10%) increase in inventory, while February saw another ~20% increase above January. This brings our inventory level back up to where it was around the middle of November of last year (before it had proceeded to drop to it's lowest level in recorded history by the end of 2012). This should come as a relief to the many buyers who have been experiencing the full force of a Bay Area seller's market with demand far exceeding supply.
Meanwhile, the Bay Area housing market turnaround trend continued its torrid pace with the strongest January sales in 6 years and the 10th straight year-over-year increase in the median sale price (adding up to a 27.3% year-over-year gain for the Bay Area as a whole).
The Bay Area January Sales Volume was down 28.4% from December, but up 3.2% from January/2012. Sales "do" typically drop from December to January and January's sales count was actually the strongest January since 2007. At least half of the (27.3%) year-over-year increase in the January median is the result of changes in market mix, with sales shifting away from low-cost distress homes toward more mid-market and move-up homes. The number of homes sold for less than $500,000 in January fell 17.9% year-over-year, while the number sold for more than $500,000 increased 45.4%
While some read recent home price gains as a sign of an improving market, others warn that the recent gains are "unsustainable" and may actually be dampening market recovery. Radar Logic (a housing research and analytics company) attributes recent home price gains to anomalous factors that it considers temporary, including low interest rates and elevated investor demand. None of these drivers are likely to last, particularly as housing prices increase They anticipate that prices will decline again as rising prices begin to repel investors while simultaneously leading to bursts in supply as homeowners and financial institutions feel encouraged to list properties for sale. Home builders have already begun to add to supply with a 23.6% rise in single-family housing starts year-over-year in January. However, when prices start to decline again, the market may once again attract speculative demand and chill starts and sales. Prices could follow such a saw-tooth pattern for a number of years. A true recovery in home prices is contingent on rising employment and a return of consumer confidence, neither of which are much evident at the moment.
The median price paid for a home in the 9-county Bay Area was $415,000 in January. That was down 6.3% from $442,750 in December, but "up" 27.3% from $326,000 in January a year ago. The median reached a high of $665,000 in June/July 2007 and then fell to a low of $290,000 in March 2009. On a year-over-year basis, the median dropped more than 30% each month from August 2008 through May 2009. At the median's current rate of increase, it will recover about half of its peak-to-trough loss sometime this spring.
In the mean time, the recent upward trend in inventory should relieve "some" the upward pressure on home prices and start to make it easier for Bay Area home buyers in the coming months.