While the rest of the country's real estate markets are starting to see the light of day, the San Francisco Bay Area housing market continues to sizzle. San Francisco Bay Area housing inventory is continuing to plummet, all the way down now to a 10-Yr low, with no end in sight!
The number of homes sold in the San Francisco Bay Area increased on a year-over-year basis for the 16th month in a row in October, while the median price paid rose for the 6th straight month, the result of a gradual re-balancing of the real estate market
 A total of 7,795 new and resale homes were sold in the nine-county San Francisco Bay Area last month. That was up 13.8% from 6,850 in September, and up 21% from 6,444 for October 2011.
The median price paid for a San Francisco Bay Area in October was $416,000
This was an18.9% increase from $350,000 in October/2011.  The median's low point of the current real estate cycle was $290,000 in March 2009. The peak was $665,000 in June/July 2007.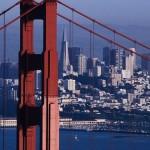 The San Francisco Bay Area housing market is still regaining some of the ground it lost after 2007. It's unclear exactly much of today's apparent price increase reflects actual growth and how much reflects a change in market characteristics (the balance of the sales mix between high end and low end sales). The two factors obviously play into each other. Supply is limited. We're definitely seeing less distress and foreclosure activity, and more mid- to up-market sales.
Distress Sales (Foreclosures and Short Sales) continue a rapid decline. Foreclosure resales accounted for just 12% of resales in October, down from a revised 14.1% in September, and WAY down from 25.3% a year ago. October's figure was the lowest since foreclosure resales were 10.1% in November 2007. Foreclosure resales peaked at 52% in February 2009. The monthly average for foreclosure resales over the past 17 years is about 10%   Short sales made up an estimated 21.4% of San Francisco Bay Area resales in October, which was down from an estimated 23.5% in September and down from 24.9% a year earlier.
With high rental prices, housing inventory at a 10-Yr low, and interest rates at an ALL TIME low, there isn't much to stop another San Francisco Bay Area housing bubble. Most Buyers are willing to pay well more than the current appraised value of a San Francisco Bay Area home. Bidding wars have greatly driven up home sale prices, although appraisal values haven't yet caught up. Often the appraised value comes in lower than the contracted purchase price and the Seller won't lower the purchase price accordingly, leaving the buyer to pay the cash difference out of pocket to complete the purchase.
Because of the appraisal factor, Sellers are typically choosing Buyers with large down payments over other Buyers who may offer a high purchase price, but are a greater risk of backing out (if the appraisal comes in low). In extreme cases, mostly in the San Francisco Bay Area's "high end" neighborhoods, strong (high down payment) Buyers have been willing to purchase homes without any loan or appraisal contingency.  In the "mediocre" areas and neighborhoods, there are much less of these types of Buyers and the appraisals have been a factor limiting the ultimate sale price a Seller can get.  Thus, the value of homes in high end neighborhoods has risen more sharply than other neighborhoods these past 2 years and will continue to do so.
The overall rebound in home values should spark a lot more home selling in the coming spring, easing "some" of the pressure currently on San Fracisco Bay Area buyers!
In the latest Loan trends, Mortgage rates barely changed going into December, as investors kept their eyes on the looming "fiscal cliff."  The Avg 30-year fixed-rate mortgage fell by .01 to 3.52 %
The Avg 15-year fixed-rate mortgage was 2.86%, the same as last week.
The Avg rate for 30-year jumbo mortgages, or generally for those of more than $417,000, fell by .01 to 4%  The Avg 30-Yr Fixed Conforming Loan w/0 Pts is now sitting at 3.25%, while the Avg 30-Yr Fixed High Balance Conforming Loan w/0 Pts is sitting at 3.5%.  On Average, rates are only about .05 lower now than they were at the beginning of the month, hardly a noticeable difference.