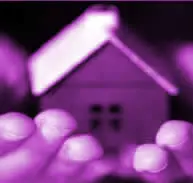 57 New California Real Estate laws will take effect in 2013.
The following are Laws that I think are important for Homeowners, Landlords, and Tenants to be aware of:
1. Landlord Must Disclose Notice of Default to Prospective Tenants: Starting January 1, 2013, every landlord who offers a (one to four unit) residential property for rent must disclose (in writing) the receipt of a notice of default to any prospective tenant. This disclosure must be made before executing a lease agreement. If a landlord violates this law, the tenant can elect to void the lease and recover one month's rent or twice the amount of actual damages, whichever is greater, plus all prepaid rent. If the lease is not voided and the foreclosure sale has not occurred, the tenant may deduct one month's rent from future amounts owed. As provided by statute, the written disclosure notice must be in English, Spanish, Chinese, Tagalog, Vietnamese, and Korean. Unless the landlord has given the property manager written instructions to deliver this written disclosure to the tenant, the property manager will not be held liable for failing to provide it. This law will expire on January 1, 2018. Senate Bill 1191.
2. Tenant Entitled to a 90-Day Notice to Terminate After Foreclosure: Effective January 1, 2013, under California Law, a month-to-month tenant in possession of a rental housing unit at the time the property is foreclosed must be given a 90-day written notice to terminate. For a fixed-term residential lease, the tenant can generally remain until the end of the lease term and all rights and obligations under the lease shall survive foreclosure, including the tenant's obligation to pay rent. However, the landlord can give a 90-day written notice to terminate a fixed-term lease after foreclosure under any of the following circumstances:     (1) the purchaser or successor-in-interest will occupy the property as a primary residence
(2) the tenant is the borrower or the borrower's child, spouse, or parent;
(3) the lease was not the result of an arms' length transaction; or
(4) the lease requires rent that is substantially below fair market rent (except if under rent control or government subsidy).
The purchaser or successor-in-interest bears the burden of proving that one of the four exceptions has been met. This law does not apply if a borrower stays in the property as a tenant, subtenant, or occupant, or if the property is subject to just cause rent control. This law will expire on December 31, 2019. This new California law is similar, but not identical, to the 90-day termination notice requirement under the federal Protecting Tenants at Foreclosure Act (12 U.S.C. § 5201, et seq.) (as extended by the Dodd-Frank Wall Street Reform and Consumer Protection Act), which is set to expire on December 31, 2014. Assembly Bill 2610.
3. New Anti-Deficiency Protection for Refinance Loans Made After January 1, 2013   Starting January 1, 2013, a new California law will protect homeowners who default on their Refinance loans from having to later pay the bank back for the defaulted amount. Existing anti-deficiency law only protects a borrower if the loan was the original loan used to buy the house.  The new law extends that anti-deficiency protection to include any loan used to refinance your home. However, it doesn't extend to any "cash out" in a refinance.
4.These aren't NEW laws, but rather ones that EXPIRE at the end of this year that can have tax consequences if you plan to either Short Sell or be Foreclosed.  The IRS's Federal Mortgage Forgiveness Debt Relief Act of 2007 and California's Conformity Act of 2010 are each set to expire at the end of this year. These are tax laws that protect home owners from being taxed for the debt that is cancelled by their lenders when they foreclose or short sell.  This will only affect Foreclosed or Short Sold home owners with "recourse" loans.  Typically, you would only have a "recourse" loan if you have refinanced your home and cashed out in the process.  If that's the case and you thus have a "recourse" loan, the amount of debt that is cancelled by your lender (in the course of the short sale or foreclosure) will become taxable income once these tax laws expire.  Most California homeowners actually have a "non-recourse" loan against their homes. The original loan that you used to buy your home is "non-recourse".   Even if you have refinanced that original loan, your new loan will likely be "non-recourse", unless you cashed out money in the process of the refinance.  As long as your home loan is "non-recourse", you are unlikely to pay income tax for the amount of debt that your lender cancels when they Foreclose or Short Sell your home..
In other words, the expiration of these tax protection laws will mostly just affect people who have refinanced their primary residences and cashed out in the process. Otherwise, you should still be able to short sell your primary residence or be foreclosed without the IRS or the State of California treating your cancelled debt as income.
5. Easing of Escrow Requirement for a Seller's 30-Day Notice to Terminate Tenancy
Under existing law, a landlord must generally give a month-to-month tenant, who has resided in a dwelling for one year or more, a 60-day notice to terminate their tenancy. However, if the landlord enters into a contract to sell, a 30 day-notice to terminate tenancy is sufficient as long as 6 requirements are met. One of the 6 requirements is that the landlord opens escrow (for the sale of the property) with an escrow company licensed by the Department of Corporations or a licensed real estate broker. The new version of this law allows the escrow to be opened with a title insurer or underwritten title company.
Assembly Bill 2303 (codified as Cal. Civil Code § 1946.1) (effective January 1, 2013).
6. Protections for Homeowners in Mobile home Parks:  Starting Janua,ry 1, 2013 a Mobile home park must provide a personal property mobile home owner with a specified notice in the space rental agreement, and before February 1 every year thereafter. The new notice sets forth the Mobile home owner's rights and responsibilities, including the right to a 90-day notice of any space rent increase, the right not to waive any rights in a rental or sales agreement, the right to just cause termination, the right to sell the home in place in the park, the right not to sell the home to the park, the right not to pay any transfer or selling fee, and the right not to use the park-approved broker or dealer. Assembly Bill 2150.
7. Protecting Pets from Being Declawed or Devocalized
A landlord or other person or corporation that occupies, owns, manages, or provides services in connection with any real property that allows an animal on the premises, cannot require that the animal be declawed or devocalized. The landlord or other person also can't refuse to allow occupancy based on someone's refusal to declaw or devocalize any animal. They also can't advertise their rental property in a manner designed to discourage applicants whose animal has not been declawed or devocalized.  A violation of this law is punishable by a civil penalty of $1,000 per animal or advertisement.