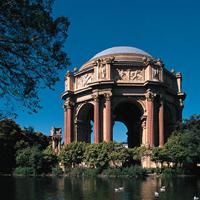 For those of you who own (or are looking to "Buy") a TIC (Tenancy In Common) unit in San Francisco, here are some interesting facts to know about them:
What IS a TIC?  
A TIC (Tenancy In Common) property is one where two or more people co-own a single piece of real estate without a "right of survivorship". This type of co-ownership allows each co-owner to sell his/her ownership interest or to pass on his/her ownership interest upon death. The broader terms "fractional ownership", "shared ownership, and "co-ownership" encompass all arrangements involving two or more owners, including tenancy in common and joint tenancy.
There are several categories and subcategories for different types of shared ownership arrangements. My focus with this article is specifically in regards to "space-assignment co-ownerships" (or "SACOs") which assign particular houses, apartments, rooms, offices, stores, or storage spaces to each owner.  SACOS's are most commonly formed to co-own multi-unit residential property, where each co-owner has the exclusive usage right to use or derive income from a particular apartment.
What is the difference between a tenancy in common and a condominium?
In a condominium, property has been legally divided into physical parts that can be separately owned. Each condo owner owns a particular area of the property that is delineated on a map recorded in the public records, and has a deed which identifies the area which is individually owned. By contrast, TIC owners own percentages in an undivided property rather than particular units or apartments, and their deeds show only their ownership percentages. The right of a particular TIC owner to use a particular dwelling comes from a written contract signed by all co-owners (often called a "Tenancy In Common Agreement"), not from a deed, map or other document recorded in county records. The difference between physical division of ownership in county records (as in a condominium) and an unrecorded contract allocating usage rights (as in a tenancy in common) is significant from both
regulatory and practical standpoints.
How do you finance a TIC unit?
Not all banks will finance a TIC and those who do typically insist on adjustable rate mortgages (ARMs).  Otherwise, you can expect to pay ~ 2% higher interest rate than you would for an equivalent Condo unit. As of last month, the Bank of Marin resumed offering fractional mortgages to participants in San Francisco's TIC housing market.
What is the value of a typical TIC vs a Condo unit?
Because of the cumbersome ownership structure and loan restrictions, TICs cost 10-20% less than a comparable condo.
What is the process of converting a TIC unit to Condo unit?
The TIC-Condo conversion lottery gives up to 200 units the opportunity to convert each year. The lottery selects 200 units, not 200 buildings. The lottery system is designed to favor buildings that have previously lost.
For a building to qualify to enter San Francisco's condo conversion lottery, at least one unit must have been owner-occupied for the 3 immediately preceding years. The number of units that must be owner-occupied increases to three for 5-6 unit buildings. Each qualifying owner-occupant need only be an owner at the time the building enters the lottery; he/she could have been a rental tenant in the building for the previous three years.
The three-year occupancy requirements are extended to 10 years for any building from which two or more tenants (regardless of age or disability) were evicted from separate units for any reason unrelated to the tenants' behavior after May 1, 2005.
Two unit buildings with a clean eviction history do NOT need to go through the conversion lottery (to convert from TIC to Condo) if both units are occupied for one year by separate (unmarried) individuals who each own at least a 25% interest in the property during the entire occupancy period. This exemption from the lottery is also applicable to mixed use buildings having no more than two residential units, both of which are owner occupied.
Once approved, how long does the conversion process take to complete?
During 2012, the median length of a 2-4 unit conversion has been 5 months from application submittal.
What is the latest news regarding TIC's?
In February(2013), the SF Board of Supervisors Land Use and Economic Development Committee had been expected to vote on a one-time fix for tenancy-in-common homeowners who want to convert their units to condos, but ended up putting off consideration of the measure until March. Aides to Supervisor Mark Farrell, the lead sponsor of the measure, wanted more time to talk to tenants' rights groups about the proposal, which they oppose.
After months of negotiations, a compromise was put in the works in April to resolve the controversy over San Francisco's Tenants-in-Common (TIC) units. The new deal sticks to the original proposal to allow about 2,000 TICs to bypass the yearly conversion lottery and convert directly into condos. But it also adds a number of elements designed to protect the city's rental stock. The two most significant are offsetting the units lost through conversion by halting the lottery for a minimum of 10 years and preventing buildings with more than four units from converting in the future.  The amended TIC resolution still has not passed city legislation and talks continue.