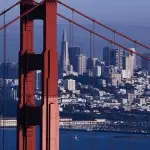 Due largely to the lagging economy and the Euro crisis, Mortgage Rates remain at record lows to begin the year with the Avg 30-Yr fixed mortgage being at 4.18%, a # that is right between the low of 4.13% we saw at the beginning of October and the 4.23% Avg we saw throughout most of November and December. The Fed says it will keep the key federal funds rate near zero until mid-2013 and continues to reinvest in long-term securities to help keep rates low. However, a recent move by Congress will surprise some borrowers with higher mortgage fees in the coming weeks. On April 1st, the guarantee fee on loans that can be sold to Fannie Mae and Freddie Mac is set to increase by a minimum of 10 basis points and lenders have already started to pass that extra cost on to borrowers. Some lenders have plans to increase the price of their loans anywhere from 20 to 80 basis point, which translates to .125% – .25% in interest.
The Avg 30-Yr Fixed Conforming loan with 0 Pts is currently at 3.75% and the Avg 30-Yr fixed High Balance Conforming loan with 0 Pts is at 4.125%
Turning to the latest Real Estate trends, we finished up 2011 with another month of sales outpacing listings and inventory going down (for the 7th straight month) throughout most of the SF Bay Area. Overall, there was a net drop of ~40% of residential property inventory year-over-year from Dec 2010 to Dec 2011. Despite the trending of inventory reduction, SF Bay Area property values were flat through 2011 and we haven't seen any appreciable gains in value since we hit the bottom of our current real estate cycle in the Winter of 2009.
The median price paid for all new and resale houses and condos sold in the SF Bay Area in November was $363,500. That was up 3.9% from $350,000 in October, but down 4.3% from $380,000 in November 2010. The median has declined on a year-over-year basis for the last 14 months. The low point of the current real estate cycle was $290,000 in March 2009. The peak was $665,000 in June/July 2007.
The median price of a SF Bay Area Single Family home was down 8.5% from Nov 2010 to Nov 2011 (from $511,140 to $467,680). San Mateo & Napa were the only SF Bay Area counties with a year-over-year "gain" for November (5.6% gain for San Mateo, 1.4% for Napa).
Just as in 2011, many will be trying to figure out where housing is headed for 2012.
While the housing market didn't worsen in 2011, it didn't stabilize either. This year, the story will be about local markets. While many housing markets rose and fell together, they're recovering at difference paces. The key factors to effect the pace of recovery will be Confidence and Jobs, the Rental market, Mortgage Credit and Rates, and Foreclosures.
Housing is more affordable than it has been in decades and most SF Bay Area residents believe that this is a good time to buy, but some would-be buyers are worried about the short term direction of home values, some are worried about their job stability, and still others can't qualify for a mortgage because of damaged credit and/or today's tighter mortgage standards. However, if low mortgage rates aren't enough to give urgency to would-be buyers, recent rent hikes could accelerate buyers' decisions to take the plunge.
I believe the greatest degree of home value recovery will come out of significant reductions in distress sales. SF Bay Area foreclosure reslaes peaked at 52% in Feb 2009. In recent months, foreclosure resales have been accounting for ~25% of resales. However, short sales are as popular as ever, still accounting for ~21% of all resales, up from ~16% 2 years ago. Also, banks and other mortgage investors own around 440,000 foreclosed properties nationwide, but there's another estimated 3.4 million loans in foreclosure or serious delinquency.
In the mean time, we enter 2012 on a positive note for the SF Bay Area housing market with low mortgage interest rates, a high level of housing affordability, and inventory trending down. February is typically the start of the biggest selling season here & we will know by April whether there are enough buyers lined up to keep pace with the many homes coming on the market in the new year.
To speak directly with George Sudol about SF Bay Area Real Estate Market please visit www.ba-realtyservices.com