For the past Year or more, the San Francisco Bay Area has seen an 11% spike in rental prices. Many wonder "why" and where we go from here.  Bay Area tech firms, including Facebook and Google, have greatly increased staffing.  A growing number of potential home "Buyers" have been competing for quickly shrinking inventory. This has forced many people into home "Renting" instead of Buying, thus increasing Rental prices.
by the National Low Income Housing Coalition, Bay Area rents are the least affordable in the country. The study found that the most-expensive counties in the US are San Francisco, Marin, and San Mateo.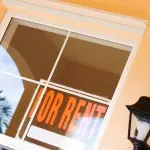 Over the past 4 years, rental prices have climbed 13.7% in San Francisco, while occupancy rose just 1.3%
New construction hasn't kept pace with demand. Since 2008, only about 1,710 units were built each year in San Francisco, compared with an average of 2,220 each year between 2004 and 2008 – and although new construction is on the way, many of the new units will be priced beyond the reach of working- and middle-class residents.
The result? Waiting lists, climbing rents, and increased competition for available units. There's a rental feeding frenzy out there, with desperate applicants willing to bid up the monthly rate and looking for insider tricks to nab a place before it hits the market. As more and more Bay Area Residents (affluent or otherwise) turn to the rental market, the influx of cash and demand could contribute to even higher rents to come.
If you're an SF Bay Area resident or are moving to the Bay Area soon and need affordable housing, there are options out there.  For instance, the price of rents in Contra Costa and Alameda Counties have only increased by half as much as San Francisco and San Mateo Counties.  For the South Bay, outlying communities like  Morgan Hill and Los Gatos Mountains tend to have less rental competition.  Wherever you decide to rent, it's important to have a complete set of documentation to support your rental application.  The more clearly you demonstrate your financial strength, the better chance you have of getting the place you want.