The influence of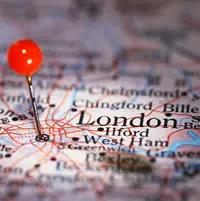 on the UK landscape could be said to be obvious. The appearance of the London skyline has been changed fairly significantly over the past decade or so as numerous new high rise buildings see their construction through. The 'Shard' building near Waterloo station is perhaps one of the most obvious new buildings, and is a project funded by the Qatar investment fund. Investors from abroad have acquired several notable properties in and around London such as Canary Wharf, and One Hyde Park, an auspicious apartment block.
A Growing Trend
This is all part of a recent trend and is by no means isolated to investors from rich middle eastern economies. Buyers from foreign markets such as China and Russia have all been turning their investment sights on the various desirable locations of central and north London. Property in this area is very highly valued and seen as almost a separate entity from property in Greater London and any areas outside the M25. In fact, the level of investment in central London office complexes outranks even New York, and has exceeded investment in Paris over the past 5 years. Levels of foreign property ownership in this hotspot have now exceeded the 50% mark.
Economic Impact
Of course, property is one of the basic assets that a business, person or country can have. At first glance the exchange of property for money seems a simple enough transaction, but a closer look reveals relatively wide ranging impacts on business and the economy. The question is, does such extensive foreign buying of UK property leave us better or worse off in the long run?
Generally, an active property market is seen as a positive thing. The immediate effect is one of raised property prices as demand increases – this leads to growth economically. However, following the economic downturn, satisfaction with this aspect of the free market is dropping. The economic crash is in many ways attributed to misguided investment in property – albeit at a more mundane level than large scale foreign investment. Also, though increased property prices may appear to boost the economy, for ordinary people with average incomes, the increased difficulty of buying into the property market due to inflated prices can cause a decrease in living quality as more wages are channelled into mortgage payments. This can also have an impact on small businesses in terms of rental and start-up costs. Properties in central London are mostly affected, price changes do tend to filter down to the rest of the country.
A potential problem associated with large scale property sales to foreign investors is that valuable City property is by definition not a renewable resource. While buyers in the UK invest in plenty of foreign goods, many of which are consumables, property investors receive a long term freehold. The long term impact on the UK economy depends on the proper handling of this potential imbalance – money from sales and capital gains taxes will need to be wisely used to increase value in the UK economy.
Written by John Parker, property blogger from the UK with a special interest in the London prime real estate market.