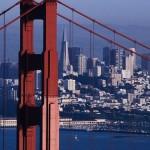 Mortgage Rates increased for the 2nd straight week after having dropped to an all time low at the end of July, with the recent rise in home prices and job market improvement being potential factors. However, we are still at around 3.5% for a 30-Yr Fixed Conforming loan with 0 Pts and 3.75% for a 30-Yr Fixed High Balance Conforming Loan with 0 Pts.
Looking at the latest Real Estate trends, July's Bay Area residential property inventory remained level for the 3rd straight month.  However, listings have also outpaced sales for the 3rd straight month, a reversal of an opposite trend for the months that began 2012.  This is an indication that inventory might be trending back up, at least a bit, which would provide relief for the glut of Buyers out there right now.
The median price paid for a Bay Area home in June jumped to its highest level in almost 4 years, the result of an ongoing shift in the types of homes selling, slightly improved mortgage availability, and record-low mortgage interest rates . The median price paid for all new and resale houses and condos sold in the 9-county Bay Area in June was $417,000. That was up 4.3% from $400,000 in May, and up 10.4% from $377,750 in June 2011. June's median was the highest since it was $447,000 in August 2008. The median's low point for the current real estate cycle was $290,000 in March 2009, while the peak was $665,000 in June/July 2007.
The continued decline in distress property sales is a large factor in the 2012 Bay Area housing surge. June's distressed property sales – the combination of foreclosure resales and "short sales" – made up 36.1% of the resale market. That was down from 39% in May and down from 44.3% in June a year ago. Foreclosure resales accounted for 18.1% of resales in June, the first time it's been under 20% since it was 18.8% in January 2008. Last month's 18.1% was down from a revised 21.4% in May, and down from 26.1% a year ago. Foreclosure resales peaked at 52% in February 2009. The monthly average for foreclosure resales over the past 17 years is about 10%.   For California as a whole, the number of homes entering the formal foreclosure process dropped in the 2nd quarter of this year to its lowest level since early 2007.   The decline in distress property sales stems from a number of factors, including an improved housing market and the gradual burning off of the most egregious mortgages originated from 2005 to 2007.
Even though the hottest buying season is ending this month, there's no reason to think that the recent Bay Area Housing surge will stop.  Demand will drop off as families settle down with the school year starting, but supply should remain low throughout the rest of this year, keeping it a competitive housing market for the many Buyers who are still trying to take advantage of record low interest rates.
George Sudol is the Broker/Owner of Bay Area Realty Services, a successful San Francisco Bay Area residential Real Estate firm. He also owns and operates Bay Area Mortgage Alliance, a California residential mortgage lending brokerage.                              See more at www.ba-realtyservices.com , Email george@ba-realtyservices.com, or Call 650-242-4079