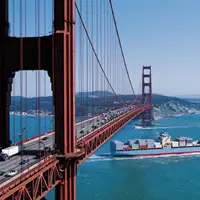 As the Bay Area's prime home buying season begins, a wide array of market forces is making this spring one of the toughest times in memory to purchase a home.  Fiercely competitive investors and cash buyers continue to compete against average buyers for a scarcity of homes for sale, bidding wars continue to run up prices, and problematic appraisals are further complicating transactions.  Many homes that would be purchased in a normal market by average buyers are ending up in the hands of cash-paying absentee owners, typically investors.
Despite the continued surge in the San Francisco Bay Area Real Estate market (for the 3rd straight year), there is at least one positive trend for Buyers. Peninsula and South Bay Residential Real Estate Inventory rose 6% in March. This is the 3 straight month that inventory has risen, totaling a cumulative 36% rise in inventory since the beginning of the year.  Sales continue to be hot, but the pace of listings coming on the market has more than "doubled" since the end of 2012.
Meanwhile, indicators of market distress continue to decline. Foreclosure activity is well below peak levels reached in the last few years. Financing with multiple mortgages is low, and down payment sizes are stable. Foreclosure resales accounted for just 13.6% of resales in February, down from a revised 14.1% in January, and down from 26.4% a year ago. February's foreclosure resales were the lowest since 10.1% in November 2007. Foreclosure resales peaked at 52% in February 2009. The monthly average for foreclosure resales over the past 17 years is about 10%
February distressed property sales – the combination of foreclosure resales and "short sales" – made up about 35% of the resale market. That was down from 36% in January and down from 53.4% a year ago. Short sales made up an estimated 21.4% of San Francisco Bay Area resales last month. That was down from an estimated 21.9% in January and down from 27% a year earlier.
February's absentee buyers (mostly investors) purchased 28.2% of all San Francisco Bay Area homes, a statistical all-time high (absentee statistics go back to January 2000). Buyers who appear to have paid all cash accounted for a record 31.9% of sales in February. That was up from 28.4% the month before and 31.5% a year earlier. The monthly average going back to 1988 is 12.9%.
Overall, the median price paid for a home in the 9-county San Francisco Bay Area in February was $405,000. That was up  a whopping 24.6% from $325,000 for February a year ago.
Things are trending in the right direction for Buyers right now, but inventory is still (relatively) low and stiff competition and continued low interest rates should keep the market hot through this peak period of the 2013 home buying season that we have now entered.