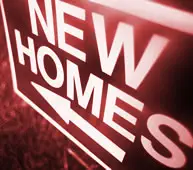 If you're looking to add to your home or extend your property in any major way, it is likely you will need to get planning permission for the privilege. While planning permission is not required for every type of property development, it is a complicated and in-depth process, so checking out your rights is important before you begin. There are many important factors that are worth remembering before you do so, though. Here are a few things to consider.
Before you set out to extend or alter your property, it may be useful to check out the details of the building so that you know what your options are. A structural survey may be useful to check the foundations of your property are in good condition, and speaking to architectural services may be of use if you would like further information about the processes involved in gaining permission.
One of the main issues around residential or commercial property planning is that it pays to keep to the style of your surroundings. If the renovations you want to make are drastically different to the houses or buildings around you, it's likely that your request will be denied. Older properties or buildings in more traditional areas are particularly susceptible to difficulty in gaining permission, as the majority of properties will be in keeping with a particular style.
Likewise, you need to bear in mind the impact your planning will have on your neighbours; if it will cause a lot of noise and disruption, you may find that your local council will deny your request. Of course, it is unlikely that you will be able to avoid such a thing, but it is something to consider in terms of the length of time it will take to carry out your renovation.
Many people avoid extending or making alterations to their homes as it's believed to be a huge undertaking in gaining permission to do so. But while many alterations don't require planning permission, those that do are not always as complex as they first appear. Many local authorities and councils are more than willing to offer help and permissions where necessary if you can prove that you have done your research. It pays to provide councils with sufficient research into the area and your property, so as much information as you can offer will help you in the long run. Improvements to a commercial building are similarly complex. Generally requiring permission for changes such as extensions or changes of the use of space over shops or offices,it is likely that commercial property owners will have to deal with acquiring planning permission. As with residential property, conservational areas require more in-depth planning than modern buildings.
The renovation of a property, whether to extend and add value or to simply create a more desirable property for it's owners, is often a complex venture but one that, with a little forward planning and research, can be made simpler.
James Stephenson works with planning commissions to ensure properties adhere to rules and regulations put in place by local authority and national government.