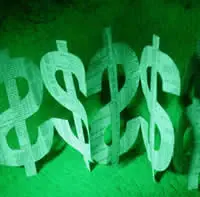 After a strong end to 2011 and an even more positive start to this year, it was hoped in many circles that the economy, and in particular real estate markets, was on the right track towards sustained recovery. While property investments remain much stronger in larger cities, New York included, there is cause for concern that the stuttering recovery being experienced by many other towns and cities across the United States could ultimately bring growth in the larger cities to a halt, too.
Gateway Investments
The reasons for these fears are well founded and much could depend on how both the investment community and those looking to buy or rent commercial properties adapt.
While many property investors understandably place their focus on the potentially more lucrative yields to be had in larger cities, having one source of revenue is not enough. For this reason, property investors look to smaller markets for a secondary income or yield in order to supplement their investment in the bigger gateway cities, or to compensate if there is a shortfall at any time from what is still a volatile sector.
Of course, the problem at the moment is that these secondary markets are not delivering in any way, shape, or form. There is probably not even any mileage for investors in taking a speculative punt, given the way many property markets are still reeling from the wreckage of the global financial crisis when it bit worst four years ago. Another issue is that many banks and other lenders are continuing to be strict with regards finances to be invested in lower end properties and markets.
With all of the focus on the bigger cities, what are the likely outcomes for commercial property deals and investments?
The Way Forward
To their credit – no pun intended – many financial institutions are recognising that their approach is creating a barrier of sorts to rejuvenating properties outside of the big cities. With a greater focus and impetus, this could enable the gap to be bridged to the larger markets and see the currently underperforming cities eventually become more attractive opportunities.
Two less likely options are that there will continue to be a strong focus exclusively on the bigger cities, or that property investors will withdraw altogether. These options are so unlikely as they are unsustainable and unrealistic. A focus solely on more lucrative markets would see the eventual collapse, again, of all property investment markets as there would be far too much competition and a saturation of higher end property investments which would be unsustainable and will need to be avoided at all costs.
While the withdrawal of investors to protect funds is more plausible, it remains unrealistic as experienced investors are nothing if they are not patient, and will happily ride out the storm until high yields return, rather than risk missing out altogether when the markets recover.
Harworth Estates are a real estate company with a great portfolio of commercial properties for businesses. If you are looking for a commercial property for sale, HE is a one stop shop where you can choose from many options and also get advice on which ones are best for your business.