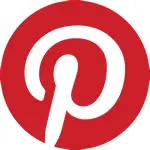 Pinterest is the newest kid on the social networking kid, and everyone has lauded the digital pinboard for its quick growth. Pinterest's focus on images makes it an easy sell for real estate professionals like yourself, for whom quality images already help to make a sale.
How to Start with Pinterest
Once you sign up with Pinterest, log in. Add a profile picture and fill out your profile. You're on your way to your first board. Although Pinterest offers default boards, you can delete these and create pinboards that are more relevant to real estate. Pinterest lets you create multiple boards, and these boards should revolve around a theme. Because Pinterest lets others follow an user or a single board, others can choose whether they want to see all of your content or a specific board that relates to their interests.
The images you post link back to their original locations, so Pinterest is an easy way to promote your website, blog or listings. Pinterest is also a way that you can engage with consumers because everyone can comment on your pins. Start a conversation and show other users that you're a real person, too. Social networking is about socializing, and you want to show your personable side. Users want to know that you're not a robot.
Useful Tips for Realtors on Pinterest
Consider the boards that will attract current homeowners, who could later become sellers or buyers. Boards in this category include renovations, crafts, DIY, landscaping and more. If your blog already contains articles of this sort, then you can link back to your own site from Pinterest.
Alternatively, you might make a board that sells your area. Show things to do, places to see, restaurants that serve a great meal and awesome local causes. All of these pins show that your city is worth living in. A striking photo on Pinterest can be what sparks the idea in someone who didn't know she wanted to move.
While you can certainly re-pin photos from others, you should make sure to provide plenty of original content from your website. However, don't focus only on self promotion. Add decorating images or DIY projects from others and users will see your boards as an authority or resource. You don't want your pins to appear spammy.
Don't forget about videos. If you do video walkthroughs or have a vlog, you can post those videos to Pinterest, too. Many users forget about this function.
Use helpful keywords in descriptions. Many Pinterest users forget about this, but you want to let others find you and to describe the image. After all, if you pin your latest starter home but give no information about it, a viewer might not realize this house is where he wants to live.
Pinterest provide a bookmarklet that you can drag to your browser's bookmarks bar and quickly pin any image from any page online. This button saves a ton of time and effort. You can also add a Pinterest button to your own website to encourage sharing.
Pinners want to see beautiful and inspiring photos, so poor-quality pictures will see little buzz. Take a photography class to improve your listings and pins. Consider posting photos of happy buyers in their new homes. Upload photos that help homeowners envision their perfect home.
As long as you're trying to leverage social media to your benefit you have to remain consistent. Log in daily and post at different times of the day, but don't post so frequently as to inundate your followers.
Have you joined Pinterest, yet? If not, there's no better time.
Ben is Internet Marketing consultant and Social Media Strategist for more than half of a decade  He helped many companies to establish their online presence and improve their rankings.  Currently he is a content contributor for arvernebythesea.com, well know real estate NYC firm, helping them to improve their rankings through his social media marketing strategy. In this article Ben shared with us some of his most useful tips of how to use Pinterest, one of the largest social media networks, for business purpose.