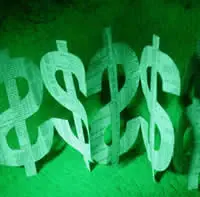 One of the biggest financial decisions a lot of people are likely to make is the choice to purchase a home. The reasons may vary from one person to another. Some choose to do it because they want to build equity and gain a big tax break, while for others it is a way to accommodate the needs of their growing family.
Whatever your reasons are for deciding to purchase a home, you surely are aware that this involves a lot of money. And if you do not have enough cash reserves, you are likely going to apply for a mortgage in order to finance your desired property.
When you apply for a mortgage, there is a lot of hoops that you have to jump through, especially now that most lenders have become stringent with qualification requirements. However, if you really are convinced that this is the best option to secure the house where you would like to settle with your family, below are some tips you can follow to better improve your chance of being approved for a mortgage.
Learn the ropes
Information about mortgage is vast and the process of application is complex. Due to these, it is easy to get lost if you have no idea what you are up to. So if you want to make everything to work on your side, become an informed borrower. Finance websites, mortgage books, consumer workshops and seminars as well as financial planners and mortgage brokers are all available to help you get an insight about what is likely to be one of your major financial transactions. Hence, take advantage of them and educate yourself to make the loan process smoother, less time consuming and less stressful.
Cut down your debts
When applying for a mortgage, most, if not all, lenders will assess your ability to keep up with the monthly mortgage payments. As such, if you incur a lot of debt compared to your income, you are likely to be rejected. To avoid this, start reducing your debts – credit cards, car monthly payment, student loans, etc. – before you apply for a mortgage. The ideal debt you should incur must be equivalent to 12% of your income or lower. Remember that the debt-to-income ratio you have will significantly increase when you purchase a home, so reducing your current debts will make it easier for you to manage your mortgage payments later on.
Know where your credit stands
Mortgage lenders usually look at three things from applicants: a steady flow of income, down payment and a solid credit history. If you are not sure where your credit stands at the moment, start figuring out what your credit report has to say about your ability to pay a mortgage. Know if there are errors, omissions and other details that might be hurting your credit. If you find any inaccuracy, make sure that you address it immediately.
Put off large purchases (avoid incurring new debt)
Lenders thoroughly check the applicants' credit reports by the time they apply and before closing. Hence, if you apply for a new credit card or spend a sizeable amount of cash on something through a credit-based transaction, this can be a red flag for lenders. It is best to stay away from any form of transaction that will incur you a new debt until you have secured your mortgage.
Prepare a large down payment and build your cash reserves
Although some mortgage companies will allow buyers to buy a home for a small down payment, paying at least 20% of the home's price upfront is the most preferable for them. So if you want to make sure that you will be qualified for a mortgage, consider saving a sizeable amount of money for your down payment before applying. It will also be wise if you build your cash reserves to show lenders that you have the capability to pay the mortgage and at the same time will help protect yourself in case of emergency.
Get all your documents together
Lenders would like to be supplied with bank statements, credit documents, income tax returns and other important financial documents that will prove your creditworthiness. Hence, to avoid going back and forth, prepare all the necessary documents before you head on to a mortgage company. Better, yet, check the requirements first to know what paperwork you are supposed to provide them with.