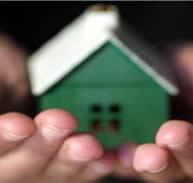 You have heard about salient features of investing in property – it is a long term investment, solid, tangible and fraught with risks and returns much the same way as other types of investment. It also involves and entails regular maintenance which means that as an investor in real estate, you must be prepared to pump in cash on a regular basis. But what if there is property that turns the game around and promises to put money into your wallet right from the get go? This then would be the domain of the cash positive investment property. Property that puts back money into the investor's wallet is known as positive cash flow property.
The prospect of getting hold of such cash positive property is extremely enticing and it seems like a great way to get back your investment in a much shorter time. But there are a few things that you have to do to get hold of such property. There is a payoff between one of the ways in which property yields returns – rent – and the value of the property. For instance, you might set yourself a goal which states that you need a 10% rental yield. But getting hold of properties that offer this yield may lie in high value neighborhoods. So you may not be able to achieve the balance between value and returns. You have to calculate net flows and the expenditure that you will have to put in.
There is also the easy mistake of assuming that it is better to buy a cheap property and wait for the cash to start flowing in. But the truth of the matter is that expensive, new and "locationally superior" properties show a better rate of capital growth and will also yield a better rental value. So do a homework of how much the property is going to cost and how much you will have to spend to maintain it and how much it will yield and then pick up the property. This way, you will be sure to get hold of cash positive investment property.
There is another point of view too – buying moderate priced properties may also give you a strong cash flow scenario. You might have a steady and swift flow of cash from such properties. So the best thing to check is rental value before deciding on the kind of property you want. You can use the method of positive gearing to check out the purchase of positive cash flow property. With this method, you can pick up high rent value property which is high enough to cover purchase prices, taxes and other expenditures made on the property and leave some behind too.
You need to also keep an eye open for such properties everywhere. They may not always be linked to high value localities and communities. So buying a property that will give you positive cash flow may see you heading to a place which may not, traditionally, be known for high rental values. There are plenty of resources like the internet, contacting property management firms and talking to real estate experts that will give you an indication of cash positive investment property.