Many First Time home buyers think that they need 20% to buy a home.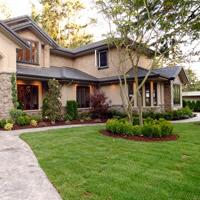 Technically speaking, this isn't true.  Although 20% "is" the minimum down payment for a loan "without mortgage insurance",  there are many conventional loan programs out there to facilitate home purchases with as little as a 3.5% down.
However, most home buyers "are" at a "major disadvantage" when purchasing with less than 20% down.  The reason is that it's a competitive Seller's market and most Sellers have multiple buyers to choose from.  Given the choice, most Sellers will work with a Buyer who does have at least 20% down.
Part of this is the general perception that Buyers with higher down payments are more solid financially and therefore pose less of a risk (of backing out of the purchase).
The other major factor is that the appraised value of the property can end up being lower than the agreed purchase price and the Seller prefers a Buyer who can cover all or part of that difference.
Due to bidding wars driving prices significantly above list price, it's common these days for the appraised value of a home to come in lower than the agreed purchase price.  Buyers with higher down payments have more of a financial capacity to cover the difference between the purchase price and the (lower) appraised value.  Ideally, the Seller wants the Buyer to cover that difference (between purchase price and appraised value) and Buyers with higher down payments tend to have more of a financial capacity to do so.  Typically, buyers with 5-10% down payments don't have extra money to cover any kind of a difference between the purchase price and a lower appraised value.
More financially capable Buyers (with higher down payments) are often convinced to agree to the purchase without an appraisal contingency.  Even "with" an appraisal contingency in place, Sellers often convince the (financially strong) Buyers to cover all or part of the difference by threatening to move to a back-up buyer if they "won't".
Many home  home buyers have been competing with Investors who tend to have large down payments or cash.   This is especially true throughout middle to lower-middle class neighborhoods where investors have been gobbling up undervalued properties.
Because of these factors,  home buyers with less than 20% down have had a major challenge to deal with these past 3 years.  Their only real chance at getting a home has been to go for one that has been sitting on the market for 3 weeks or more.  Even in a hot Seller's market, over-priced listings will sit and without multiple offers, those Sellers (with over-priced listings) don't have a choice regarding the down payment and financial strength of prospective Buyers.
However, the market should change over the next year or 2.  Investors are already starting to fade away from the Real Estate Market landscape due to the recent spike in home prices. While prices are expected to remain at (or even a little "above") the current levels, there should be less bidding war situations and less cash and large down payment buyers, making it easier for low down payment Buyers to get the homes that they want without the fierce competition from Investors and other strongly financed Buyers.