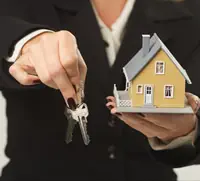 Are you thinking of applying for a mortgage? What do you need to know? Well wonder no longer – here is the smart guide to applying for a mortgage in 2012.
1. Be realistic about how much you will be able to borrow – most lenders work on salary multiples of around 2.5 – 3 times your salary for joint borrowers and 3-4 times your salary for single borrowers. The lower the salary multiples, the more mortgage deals that will be available to you.
2. Build up your deposit – the more money that you are able to put down, the easier it will be to get a good mortgage offer. Most lenders now look for at least a 10% deposit and will ask for proof of this amount before going ahead. If you have a higher deposit then better deals will likely be offered to you, with lower interest rates.
2. Keep your paperwork – you will need to produce your pay slips, bank statements, ID such as passport, proof of deposit and possibly other items
3. Don't change jobs – many companies apply a probationary period at the beginning of a new job. This may well mean that you are on a temporary contract for the first 3 or 6 months. Many mortgage lenders will refuse to lend to people in this position.
4. Check your credit rating – credit rating agencies such as Experian and Equifax usually offer a free trial period. Use these to check for any problems on your credit file. You may find that there are errors which can be removed or that old defaults will drop off after a certain period of time, meaning it could pay to wait until your credit record improves.
5. Improve your credit rating – if you have never had a credit agreement, then it could well be a good idea to take out a credit card and ensure you pay it off each month. This will improve your credit rating by demonstrating that you are a responsible borrower. You should also ensure that you are on the electoral roll with the council where you currently live, if not then this may well also affect your credit rating.
6. Start searching – there are lots of internet sites that can help you search for and compare different mortgage deals. Do your research by having a search on some of these to see what kind of deals are currently available. Make sure you check all the small print and bear in mind that deals are for a limited time only, so if you are not yet ready to make your purchase, the deal could well not be available in the future.
Good luck – buying a new home can be stressful at times, but is worth it when you are settled in your own home sweet hom.