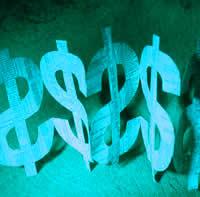 Are you worried about taxes eating away too much of the profit from the sale of your home?  As you probably already know, as a result of the Tax Payer Relief Act of 1997, a single person (or married person filing separately) can exclude as much as $250,000 of the gain from the sale of their primary residence, while a married couple filing jointly can exclude as much as $500,000 of the gain.
What many people don't realize is that the Housing Assistance Tax Act of 2008 changed the rules. The amount of profit (from the sale of your primary residence) that can be excluded is now based on the "percentage of time" that your home has "actually been used as your primary residence".
It's still true that you have to own and live in your primary residence for at least 2 of the past 5 years for it to qualify for the capital gains exemption in general.
However, if you have used the property for any "non-qualifying" use since you purchased it, you will only be able to deduct a "fraction" of the 250K/500K exemption.   Non-Qualifying use refers to time that your property is not being used as your primary residence.  Technically, since this new tax law didn't take effect until January 1st, 2009, the period of Non-Qualifying use is any period of time the property has not been used as your primary residence that begins on or after January 1, 2009.  Non-qualifying use prior to January, 2009 is disregarded for the purpose of determining capital gain allocation.
For example, let's say you purchased your home in Jan/2009 and lived in it from Jan/2009 to Jan/2011 (2 years).  You then rent the property out to someone between Jan/2011 and Jan/2013 (2 years) and sell the house in Jan/2013.  In this scenario, you only used the house as your primary residence for 2 out of the 4 years that you owned it and therefore you only qualify for 50% of the primary residence capital gains exemption.  This cuts your capital gains exemption down to a maximum of 125K as a Single Person and/or 250K as a Married couple.  If you had bought the property in Jan/2008, lived in it for 3 years, and then rented it out for another 2 years before selling it, you would only lose "40%" of your capital gains exemption (since 2 out of 5 = 40%), leaving you with 60% of the 250K/500K maximum deduction, or 150K/300K
You should also know that although this capital gains exclusion applies only to time that your property is your primary residence, there are certain exceptions.  Even if you didn't live in the house as your primary residence for at least 2 out of the last 5 years, you may still qualify to exclude most or all of your gain under certain circumstances.  You may be eligible for a reduced exclusion if you had to sell because of a "change in place of employment", health reasons or "unforseen circumstances."  What are unforseen circumstances? Examples cited by the IRS include divorce, death, or "multiple births resulting from the same pregnancy."