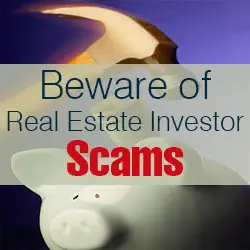 No money down! Make a Million Dollars Now! No-risk investment!  Maybe you've heard come-ons like this, or similar ones, offering you the chance to learn how to become rich overnight through real-estate investing?  The main reason that real-estate investments attract newcomers is that debt is an accepted tool for doing business. Thus, you can get into the business with no money down. These high-volume, low-brow sales pitches are common from promoters of real-estate investing seminars.
The first part of the seminar is usually a goal-setting exercise. The middle part gives some information about what could be done but not how to do it.  At the end, it all leads to having to take more expensive – typically $3,000 to $6,000 — seminars and boot camps to receive the actual hands-on experience you need, suggesting that if you don't take it, you will fail.
But not all real-estate investing seminars are a bad bet. Indeed, many will help you learn about the business of investing and can be a worthwhile place to start.  How can you tell the good from the bad?   Savvy would-be investors should take their time in developing their knowledge of the real-estate industry and shouldn't look to get rich overnight. The number of seminars offered to would-be real-estate investors has exploded along with the booming real-estate market. Public seminars may be fine for an introduction to investing, but clearly the business of real-estate investing can't be learned in just a few days. The skills it takes to be successful in real estate takes years to accumulate, just like the skills of a seasoned Professional Realtor.
Take the following hints from the FTC (Federal Trade Commission):
Take your time
Don't be rushed into buying anything at a seminar
Avoid high-pressure sales pitches that require you to buy now or risk "losing out on the opportunity".
Remember, solid opportunities are not sold through nerve-racking tactics.  They are sold through proven, tested, and well thought out methods of Real Estate investing.