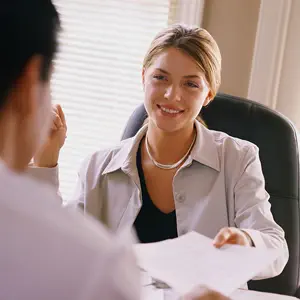 Whether you are a real estate agent, a developer or in property management, a brochure can be a powerful marketing tool for your business, if it is done properly. We are surrounded with all kinds of brochures. It could be a direct mail piece that came through the mail showcasing a house being sold in the neighborhood. Maybe it is a brochure that is advertising a new luxury condo tower living or just illustrating the capabilities and services of a realtor agency. They are all vying for our attention. With the right planning, concepting, good design principles and execution we can stand out from this crowd.
Start your project with building a foundation, researching, planning and a creating a "story." Ask lots of questions? What is the overall purpose of the project? Who is the target audience? What message would like your brochure to convey? What goal are you trying to achieve with this brochure? Who is your competition and what makes your different from the competition? If someone just walked away with the brochure, what key message, ideas, and facts would they come up with. What do you want people to do as the result of the brochure. It's also import to know how the brochure will be used. Is it being handed out or mailed?
Now that we have a foundation, what is the best way to tell this story? Come up with a size. There are many printing standard brochure sizes from Half Fold, Trifold (six panels), Z Fold (six panels), Roll Fold (8 panels), Accordion Fold, Gate Fold and Double Gate Fold. Bigger brochure sizes have more of an impact. The brochure could have an usual size or fold. Make a brochure that is a hybrid. It doubles as poster, a promotional piece, a catalog, and an invitation or anything else you want it to be. For example, you can design a brochure that when it is unfolded, it will turn into a large poster. You can put some points of interest about the town you are selling property in, or create a calendar on the back of poster. By turning it into a poster, you have changed it to something that will be held on much longer. It has become a conversation piece. At this point it is a good time to talk to a printer about cost. The printer will give you an idea if the size you have come up with is too expensive to produce or not?
The cover of the brochure must be visually appealing, attractive, classy and time-less, but at the same time simple. It should have movement. By movement it is meant that the design elements on the cover moves the viewers eyes around the page. This movement makes the cover more dynamic and interesting. You have 5 to 10 seconds to grab somebody's attention. Put the most important message on the cover of the brochure. The cover should garner enough interest to the reader that he or she will go through the rest of the brochure. If your company has an existing branding guidelines, follow the guidelines and use the colors and fonts of the branding guidelines. Your brochure is a part of your brand. Have your company logo on the cover of the brochure. The brochure should complement or match the colors of your logo. Do not choose colors on personal preferences, or because you think it is pretty. Colors evoke feelings and emotions, and help build your potential customer's first impressions. Come up with a catchy or emotional headline. Avoid putting a picture of yourself, and do not give the whole story away on the cover of the brochure.
Once the brochure is opened up bring the concept or the theme of the cover to the inside. Again, there should be movement between the text, photos and any other design elements on the page so that the viewers eyes move around the page. Keep a balance between text and photos. Avoid cluttering your brochure with tons of text and graphics just because you have the space. Leave some white space. White space refers to any space in the design that does not have photos, texts and any design elements. This helps the reader not to get overwhelmed, and keeps their eyes from getting fatigued. Put no more than four sentences in a paragraph and keep the sentences short and to the point. Give information that is necessary and useful. Make sure there is a clear hierarchy of what is important first, second and third on the pages. Try not to use no more than 3 or 2 different fonts in the brochure.
Great photography is an important aspect of any real estate brochure. Hire a professional photographer to shoot the property. An experienced photographer will get you great results. Plan the shoot with the photographer head of time, so there are no surprises on the day of the shoot. If there is no budget for photography, be your own photographer. Make sure your digital camera is at the highest resolution and you have good lighting. Any photographs used must be at least 300 dpi (dots per inch). Low resolution images look blurry and unprofessional when printed. There is a common mistake that happens a lot when people do their own photography. Lets say we are shooting the exterior of a house facing the street. Instead of shooting it at angle, it is shot straight on. The angle will give it more depth, dimension, and perspective. There are also lots of inexpensive stock photography companies available online like istockphoto.com that can provide other subject matter photos without needing to do a photo shoot.
Once we have our design down, it is time to get it printed. Again, this a good time to talk to you printer and show your design to ensure there are no problems encountered. Show a mock up of your design and discuss your paper options. The choice of paper to use should be based on the purpose of your brochure. Coated paper is among the highest quality of paper and the most commonly used type for printing brochures. The coating comes in gloss and matte finish. A gloss coating provides better color intensity, precise photographic reproduction, and crisp graphics. A perfect choice for a real estate brochure. However, the reflective quality of the gloss paper can make text harder to read also. Then you can choose a matte finish to strike a balance between readability and quality. A flimsy brochure will come off as cheap, so pick a heavy weight paper with good opacity that does not allow any show through. There are special processes or effects to elevate your project and add the extra touch. Ask your printer about foil stamps, die cuts, metallic inks and embossing. Press check your brochure to make the colors as accurate as possible. Make sure your brochures are folded correctly to avoid cracking of the paper at the point of the fold.
There are three distinct components that have been discussed. If your budget allows you hire a professional copywriter, photographer and a graphic designer. Working with these creative professionals will get you superb results. With good planning and research your brochure will communicate your messages and services. A combination of a good concept, photography and design will execute the message beautifully and precisely. Working with a competent printer will eliminate any errors and problems during production. The outcome will be a powerful marketing piece in the form of a real estate brochure.