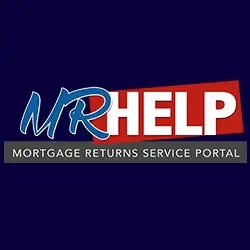 The mortgage industry continues to look for automated services to save time and money. Currently, many lenders utilize the services of a variety of vendors to automate the loan process and manage customer, prospect and referral partner databases. Mortgage companies should use services that will provide them with the highest ROI and help automate their processes.
Mortgage Returns, a provider of TRUE CRM technology and automated marketing solutions for the mortgage industry, helps lenders nationwide capitalize on business from their customers, prospects and referral partners. The company is constantly searching for ways to provide new and innovative products for lenders.
The most recent of these products is the online MR Help portal, an interactive site which provides Mortgage Returns users enhanced customer support and training options. MR Help is exclusive to Relationship ManagerTM users and provides a centralized location for training resources, guides, and the most frequently-asked questions of the company's customer support team.
CRM technology can be confusing for lenders who have not previously utilized such a service. Mortgage Returns recognizes this and has developed a solution to provide a one- stop location for lenders to find quick help guides and video tutorials on how to use the system. The Getting Started Guide gives new users step-by-step instructions on how to begin utilizing the system and how to do so efficiently and effectively.
Mortgage Returns completes hundreds of webinars and trainings each month. Users can access previously-recorded versions of these trainings through the portal to help them utilize the system and capitalize on business from their customers, prospects and referral partners. The site also features several step-by-step guides on how to run different reports and quickly send out marketing materials to contacts within the lender's database.
MR Help raises the bar by making their training materials accessible to their users 24-7 via the online portal. As the mortgage industry and technology evolve, Mortgage Returns and their products will continue to evolve as well.