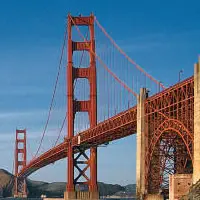 Heading into its slowest sales period of the year, the San Francisco Bay Area saw a significant spike in home sales in October (vs. September) and inventory dropped for the 3rd straight month.  Inventory is still close to "double" what it was at the beginning of the year, but it has dropped by nearly 40% since June and is expected to drop further this month and next.
In U.S. economic news, the temporary settlement of the Federal government shutdown and debt crisis issues has helped to settle down financial markets and mortgage rates for now.  The recent Federal government deal, however, provides only a temporary fix.  It doesn't resolve the fundamental issues of spending and deficits. It only funds the government until January 15th and raises the debt ceiling until February 7th, leaving the U.S. to face the possibility of another government shutdown early next year.
Meanwhile, C.A.R. (the California Association of Realtors) recently released its 2013 California Housing Survey.  The survey cited the glaringly large percentage of properties that have been sold above their asking price this year, as tight supply conditions continued to heat up market competition in the first 3 quarters of 2013. Nearly half (49.5%) of all homes sold in 2013 were sold above asking price, nearly twice the share in 2012 (25.9%) and triple the share in 2011 (16.6%).  The 2013 figure was more than twice the long-run average of 18% during the past 20 years.  For homes that sold above the list price in 2013, the median premium paid over the list price was 4.8%, unchanged from 2012.  Overall, California has seen a 28% spike in the median home price this year.  A much more modest 6% increase is expected for 2014.
For the third consecutive year, an increasing number of home sellers – nearly half – planned on purchasing another home in the future.  According to C.A.R. President Don Faught, "Sellers are more upbeat about the housing market and are more comfortable with their financial situation.  As the real estate industry and the economy continue to recover, many sellers have regained confidence in owning a home since the Great Recession."  The number of home sellers planning on repurchasing increased to the highest level since 2007, which suggests that repeat buyers could be the driving force in the housing market in 2014.
For the remainder of the year, I expect the typical (Fall) seasonal patterns to play out.  San Francisco Bay Area inventory should drop further as a shrinking number of Sellers are willing to put their homes on the market during the slower holiday selling season.  Sales volume should also drop significantly this month and next.  Despite the significant drop in Sales activity, home prices should maintain at their current levels the remainder of the year due to the shrinking inventory and interest rates remaining historically low.